As knitters, of course we love winter! During winter, the lovely thick wools can really set themselves apart and we can go crazy in patterns, thick needles and all kinds of fibers.
But summer is coming… Don't despair though, knitter! There are plenty of options for summer – and here, you'll get an OOTD – outfit of the day – that goes with the season right from spring to early fall.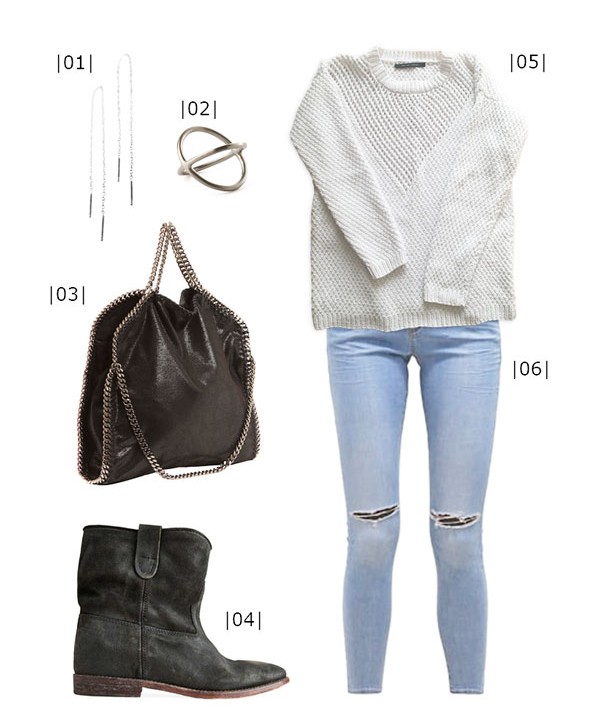 01. Pernille Corydon Double Ear Chain | 02. Pernille Corydon Crossed Ring | 03. Stella Mccartney Falabella | 04. Isabel Marant Étoile Crisi | 05. Knit Wit Company Net Sweater | 06. Topshop Leigh Jeans 
Click the product names above to get to shops where the products are available.