Super gorgeous and modern pillow for the couch, chair or bed. The pillowcase is easy to knit, so beginners can easily join in!
Knitting in your home decor is so lovely, and it goes right in in the Nordic, modern home. That's why we've made a free knitting pattern for a really simple, rectangular pillow. It's so simple to knit, even the beginner can participate!
Sizes
One-size (60 x 35 cm)
Yarn
100% wool for knitting needles 10-12mm
300 grams that's app. 65m/100g
Knitting needles
12mm (US17)
Finished measurement
60 x 35 cm (fits around a 60 x 35 cm pillow)
Gauge per 10 x 10 cm
8 rows x 7 stitches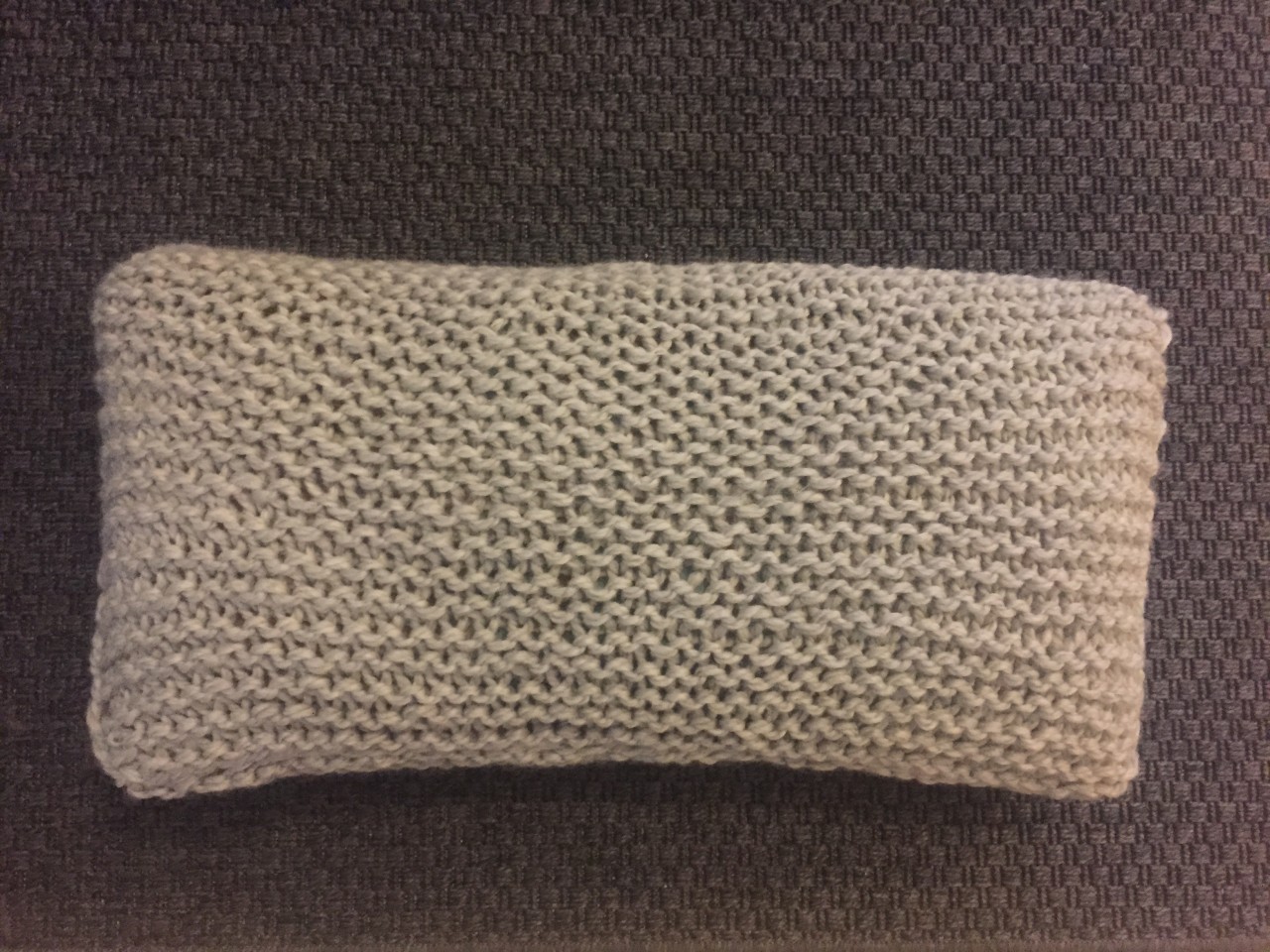 The pillowcase is knit in two pieces and is sewn together around a pillow.
First rectangular piece
1. Cast on 40 st on jumper needles 12mm (US17)
2. Knit garter stitch.
3. Knit until the piece measures 30 cm in height and cast off all st from the right side (the height is a bit smaller than the finished pillow, so it'll pouf the right way).
Second rectangular piece
Repeat the first piece.
Join the work
Sew the two pieces together on three sides. Weave in the ends.
Insert the pillow into the pillow case and sew the fourth side, so the pillow is closed.
TIP: Need extra party on the pillow?💃🏻 Make pompoms and sew to the corners. See how to make pompoms here.